Are you looking for
Tyre Change

 for your vehicle?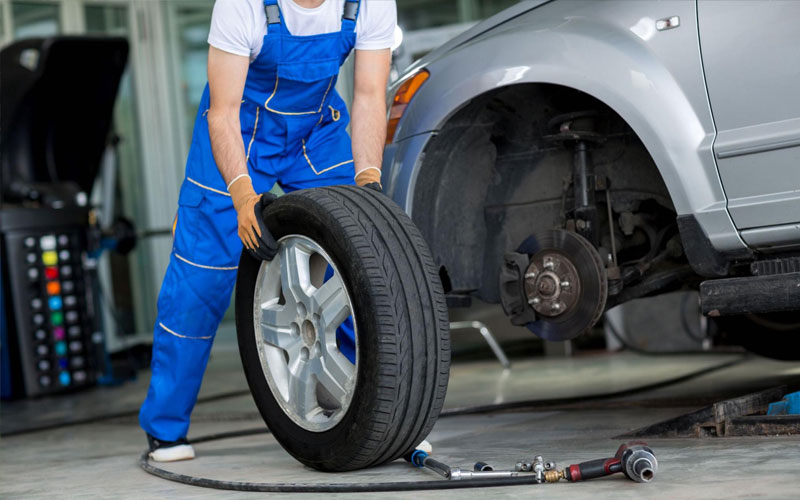 Our workshop, Fix My Tyre, is your ultimate destination if you are looking for a tyre change Camden, London.
Wondering why?
We boast a massive inventory of car tyres Camden and are among the most trusted tyre retailers in and around your location. At our workshop, you can find an impressive variety of tyre products, both in terms of sizes and utility purposes, at reasonable rates.
Apart from retailing tyres, we also offer you cost-effective tyre fitting services using advanced tools and most efficient techniques. We also provide online tyre order facilities and convenient mobile tyre-fitting services at your preferred location and time.
Hence, put an end to your search for a "tyre change near me" and get in touch with us.
When should you change your car tyres?
The UK has strict rules regarding vehicle tyres. If you do not use proper tyres, you are putting yourself and others in danger!
Insufficient tyres can result in MOT test failure. This means you will not be able to drive your vehicle legally anymore.
Therefore, you must opt for a tyre change London if:
The tyre tread depth is below 1.6 mm.
Once your tyres are 10 years old – even if you have not driven a lot and the tread is still ok.
There is a deep tread cut that cannot be repaired.
The structural integrity of the tyre has weakened.
If there is a severe puncture (over 6mm).
You should change tyres on a seasonal basis too. It will help you enjoy safe car handling on summer and winter roads.
In case of a damaged run-flat tyre.
How can we help?
At Fix My Tyre, we understand that our clients have specific preferences concerning tyre brands and budget. Therefore, we offer you products from several premium, mid-range and budget brands, like:
Moreover, we retail different variants of tyres, like:
Therefore, irrespective of the vehicle you drive and the type of tyre you want, we have got you covered.
We offer safe and professional tyre replacement Camden and follow a detailed procedure. We use advanced tools to un-mount your car's tyre from the wheel and ensure there are no damages caused to the rim. After installing the new tyre, we will also check wheel balancing and tyre pressure levels for added safety.
Also note: We are one of the few workshops that provide mobile tyre-fitting services in your location. Therefore, you can opt for a tyre change London at the convenience of your home, office, gym or any other location of your choice. Just book your preferred tyres online and opt for our mobile tyre-fitting option. We will come down to your desired location with all essential mobile tools and ensure you enjoy a hassle-free experience. Further, we also conduct tyre replacements during breakdown and accident recoveries if necessary.
Wish to learn more?
Please get in touch with us on 07445 555513.