Are you looking for
Winter Tyres

 for your vehicle?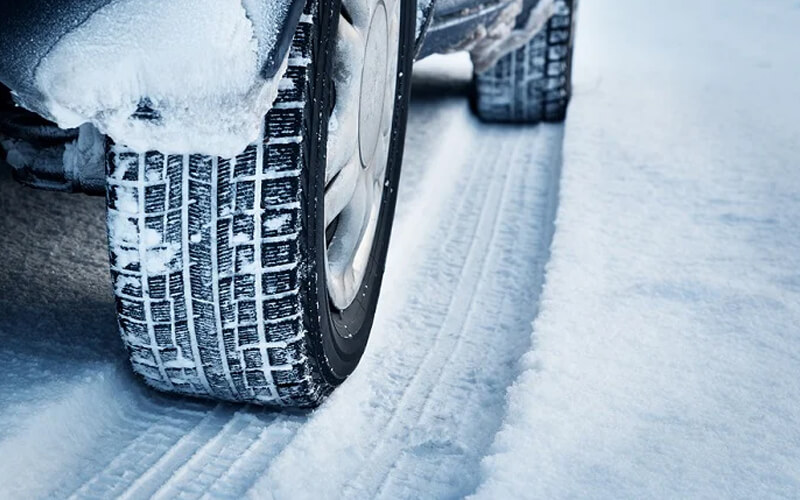 How we make your car winterproof
Snow, black ice and frost: winter poses significant challenges for every driver. With our Fix My Tyre winter car tyres Camden, London your car is guaranteed to be fit for the cold season.
We check radiator antifreeze
At least -25° Celsius should be ensured for the antifreeze protection of the radiator system. At our workshop, this can be checked easily with a small testing device. If the coolant level has dropped below the minimum mark, it is advisable to have the cause determined by our experts. Insufficient radiator antifreeze can lead to engine damage in extreme cases.
We check the windscreen antifreeze.
Suitable winter cleaner should be added to the windscreen wiper water - this not only cleans the windows but also ensures that the water, pump and spray nozzles do not freeze.
Tip: After parking the car in the evening, run the wiper/washer system briefly to remove sharp-edged gritting agent residues. Otherwise, these could damage the glass the next morning when they are pushed over the windscreen with an ice scraper and pressure.
Clean windows
Good visibility is particularly crucial in frosty, dirty weather. For this reason, the windows should be regularly cleaned inside and outside to remove dirt. Fogged windows are cleared by heating, fan and air conditioning. The dry air also keeps the seals and hoses in good condition.
We check your windscreen wipers.
Old wiper blades that leave streaks on the windscreen should be replaced with new ones.
Tip: Lay insulation film under the windscreen wiper rubbers overnight to prevent them from freezing and being damaged.
We are checking the door seals.
To prevent you from standing in front of solid frozen doors, door and tailgate rubbers can be treated with special care products, such as "rubber care products" or alternatively silicone oils (please do not use vaseline etc.)
Our Fix My Tyre Vehicle Transportation Service Camden team will be happy to advise you.
We check and adjust the lighting.
Lighting needs to be reliable in the dark season. So all light sources should be checked and, if necessary, correctly adjusted.
We check your car's battery.
In winter it is the undisputed leader of the breakdown statistics!
In winter, the cold and darkness demand much more electricity for driving than in summer. At this time of year, it is immediately apparent which battery still has sufficient charging capacity when electrical consumers such as lights, fans, windscreen wipers and various heaters are put into operation simultaneously.
Our Fix My Tyre winter car service Camden team always checks the charge level of your battery.
We not only measure the voltage and current of the generator but also check the strength and age of the battery. If there are fluctuations or deviations, the battery or alternator should be replaced.
We check your tyres
Even though winter tyres are not mandatory in the UK, it is recommended to fit winter tyres/wheels.
Need new winter tyres? No problem, we can sort it out for you. We always have a variety of quality winter car tyres London available for every budget.
We check your car's paintwork.
Wetness, cold and road salt can have a massive impact on car paintwork. Our team will have a good look at the outside of your vehicle and advise on polish, wax and other products.
Let us look after your vehicle so you can drive safely during the colder months. You can now stop searching for the "best car repairing garage near me" or "best car winter check near me". 
Fix My Tyre is right here for you.