Are you looking for
Seasonal Tyre Refit Camden

 for your vehicle?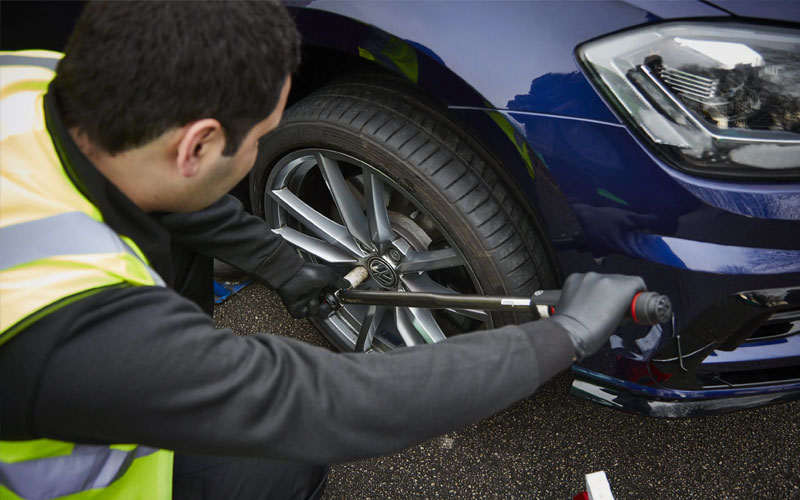 We, at Fix My Tyre, extend the services of seasonal tyre refit Camden, London to our customers as per their convenience. This service involves swapping and fitting a set of season-specific tyres on your car for maximum on-road safety and driving comfort.
You can opt for our seasonal refit Camden when you book a new set of tyres online or from our garage directly. You can also provide us with your location online or via call for mobile tyre fitting Camden, and our experts will reach there with the appropriate tools to change your car tyres London quickly and efficiently.
Call us on 07445 555513 to know more about schedules and to book an appointment.
Why opt for Seasonal Tyre Refit Camden?
Essentially, season-specific tyres are made for maximum safety and performance in those specific conditions. For example, summer tyres are made using harder rubber compounds and sport a lower tread depth for enhanced cornering precision and handling on hot and dry tarmacs. Similarly, winter tyres are manufactured using softer rubber blends that remain supple even at temperatures below 7-degrees Celsius and offer improved grip on ice- and snow-covered roads.
Here's why you should not leave a pair of summer tyres on during the winter and vice versa:
Loss of grip and traction
Summer tyres have a lower rolling resistance due to shallower treads, which improves fuel efficiency and handling. However, they harden during winters and do not offer maximum grip, making it difficult to accelerate. Moreover, a lower rolling resistance increases the braking distance significantly on ice or snow, which can lead to accidents during winters.
Accelerated tread wear and loss of manoeuvrability
Winter tyres, on the other hand, are at risk of a blowout and will also wear faster if used during summers. As the treads soften, you will also detect severe handling issues, especially during sudden or steep turns.
Storing your spare set of tyres
With seasonal tyre refit London, you must also think about storing your spare set at home. When not in use, tyre walls can develop cracks and dry patches. Our experts will be happy to advise you on how to store your tyres correctly.
For affordable seasonal tyre refit Camden and more advice, reach us.
Fix My Tyre maintains a comprehensive collection of summer, winter, and all-season tyres from popular brands worldwide in premium, mid-range and budget price brackets. Some of these brands are:
So, end your seasonal tyre fitting near me searches and get in touch with our experts without any hesitation!
Please call us at any time to know more.