Are you looking for
Tyre Replacement 

for your vehicle?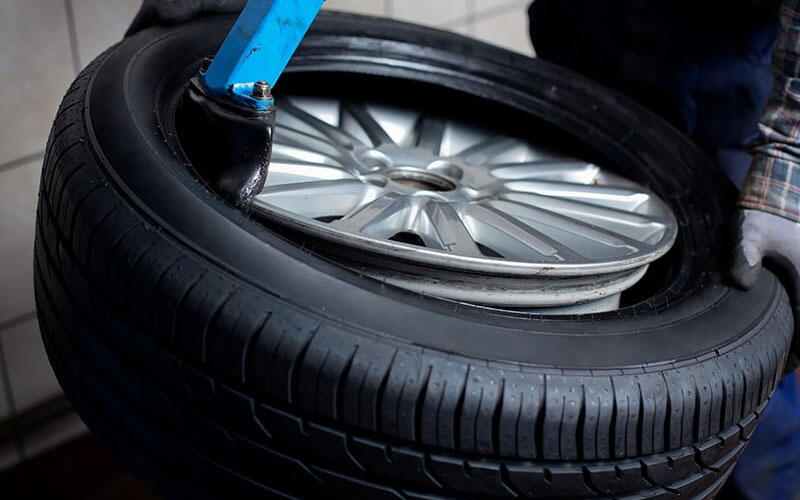 Irrespective of how safe you drive, your car tyres Camden are bound to get damaged with regular use. Most tyres come with an average service life of about 5 years. However, that can shorten drastically due to several factors like punctures, cracks, and faulty vehicle components.
The task of replacing tyres is best left to the professionals. If you are looking for an automobile garage offering safe and reliable tyre replacement Camden, London you are on the right page.
Fix My Tyre is your one-stop solution for the best quality tyre product and fitting services. You will find a curated collection of season-specific, all-season, 4x4, run-flat and performance tyres at our garage from customer-trusted brands. Moreover, experts at our garage are proficient in working with almost all vehicle types, including passenger cars, SUVs, vans, bikes, etc. For more information on our schedules and to book an appointment, get in touch with our team on 07445 555513.
How do we replace tyres?
You can either opt for a tyre replacement London at our facility or book a slot for our mobile tyre fitting services. You can look at our complete catalogue online, using our convenient tyre finder. Choose the ones you like best and go to the check-out. There you will be asked whether you want to come to us for fitting or you want us to come to you.
Whatever option you prefer, the tyre fitting procedure stays the same:
Remove the hubcap covering the lug nuts. It is easier to remove the hubcap before your car is lifted with a jack.
Loosen the lug nuts by ¼th or even ½ of a turn until they break their resistance.
Use a scissor jack to raise the vehicle until the tyre is at least 6 inches above the ground.
Unscrew the lug nuts completely and remove the old tyre.
Clean the wheel and mount the new tyre
Balance the wheel on the balancing machine
Put the wheel/tyre assembly back on the vehicle
Slightly tighten the lug nuts.
Lower the vehicle and tighten the lug nuts again, tightening them as much as possible.
Re-fit the hubcap.
Experts at Fix My Tyre can conduct this intricate process of tyre replacement Camden, London with utmost precision and efficiency. So, you can now end your tyre replacement near me searches and give us a call.
Our experts are always at your disposal!