Are you looking for
Tyre Pressure Check London

 service for your vehicle?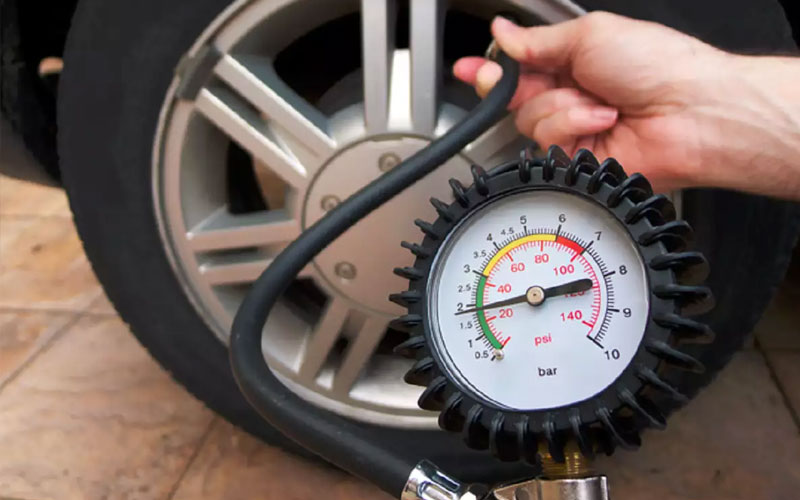 Most modern car models manufactured post-2008 come with a TPMS system that uses sensors to monitor the pressure in your vehicle's tyres. When tyre pressure is dangerously low, the TPMS warns the driver in real-time. In case your car doesn't come equipped with a TPMS system, it is in your best interest to opt for routine tyre pressure check Camden, London at a reputed garage. 
Low tyre pressure can affect the handling and traction of your vehicle. This can be potentially dangerous and cause an unprecedented blowout. Also, underinflated tyres lead to more rolling resistance, thereby increasing fuel consumption.
At Fix My Tyre, our technicians can check your vehicle's TPMS sensor Camden and suggest the best course of action.
How can TPMS sensors get damaged?
Physical damage:  Your vehicle's TPMS sensors work in a harsh environment of extreme vibrations and temperatures. These extreme conditions for a prolonged period may cause the transmission coils and pressure sensors in your vehicle's TPMS system to get damaged. 
Damage during Installation:  Did you know that your vehicle's TPMS system can also get damaged during installation and removal? Using a tyre iron inappropriately during installation can affect the TPMS system.
Corrosion:  At times, galvanic corrosion can also damage your vehicle's TPMS sensors Camden. Constant exposure to salt, water and dust damages these pressure sensors. Corroded TPMS valve can also result in inaccurate tyre pressure readings.
Such situations call for an immediate visit to a reliable garage. You can trust Fix My Tyre in this regard.
Tyre pressure checks in Camden
In case your vehicle doesn't have a TPMS system, you need to be far more careful.
You can always use a tyre pressure gauge to check the pressure when the tyres are 'cold', i.e., before you start your journey. On the other hand, you can opt for professional tyre pressure check london at our facility.
Our experts will first check your vehicle's tyre placard to know the manufacturer recommended pressure levels.
Next, they will carefully remove the tyre's valve cap.
Our experts will then insert the gauge into the valve to check the pressure readings.
If the pressure is too low, we will inflate the tyre accordingly.
For more information, call us or visit our facility during business hours.