Are you looking for
Brake Repair 

London

 for your vehicle?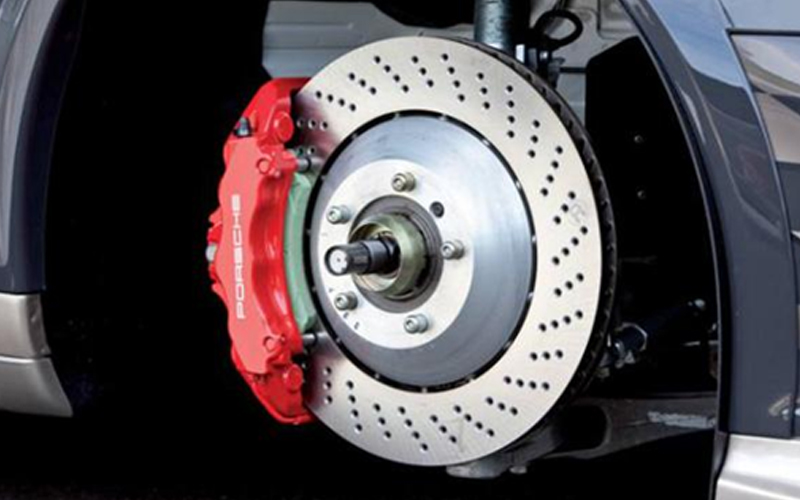 Your vehicle's top braking performance is essential for your safety and that of others around you. It is a cardinal mistake to underestimate the importance of optimally functioning brakes.
Faulty brakes make driving all the more difficult and compromise the handling characteristics. Fix My Tyre recommends you to get periodic braking system inspections at our facility to keep your car roadworthy and safe.
You can, thus, cease your search for a garage for brake repair Camden, London with us.
Brake replacement at Fix My Tyre
Ideally, you need to replace your vehicle's brake pads after every 55,000-60,000 miles. However, a host of factors can lead to premature brake pad wear.
These factors are:
Weight carried by the vehicle
Number of miles travelled
Quality and type of brake pads
Braking frequency
A faulty braking system might lead your vehicle to annual MOT fails, and you might end up with a fine of nearly £2,500.
We recommend you to visit Fix My Tyre, a reliable garage for brake pad replacement Camden, London to get expert advice on your car's braking system.
Tell-tale signs of damaged brake pads
Squeaking or grinding noises:
Are you hearing a squealing or grinding noise whenever you're applying your car brakes? The brake pads are probably worn out, and we suggest replacing them altogether as soon as possible.
Triggered brake pad warning light:
Most cars today come with a brake pad warning light on the dashboard. Whenever the car brakes are not functioning as they usually should, the warning light comes to life. In such a circumstance, you should immediately bring your car to
Fix My Tyre
If your vehicle does not have a brake pad warning light, we recommend getting routine check-ups to ensure the brakes remain in top condition. We are a trusted name for brake pad replacement  London services.
Unusual vibrations:
Do you feel odd vibrations in the brake pedal or steering wheel on braking? It generally occurs due to misshaped brake rotors, which increases the braking distance considerably.
Vehicle veering to either side:
Unevenly worn-out brake pads can cause an imbalance in the braking efficiency. This affects the stability of your vehicle, causing it to drift to a side.
If you have any other query or face any issue with your car brakes, make sure you run it by Fix My Tyre for brake repair London.