Are you looking for Car Bodywork Repair London Service for your vehicle?
Whether it's a minor dent, a significant paintwork scratch, or a major accident, disfigured bodywork is never welcome. In case you are looking for cheap, reliable, and expert car body repair Camden, your search ends here.
At Fix My Tyre, we provide a host of car bodywork repair London services. With our experienced team of technicians and state-of-the-art facilities, you can rest assured we will restore your car's bodywork to its former glory, no matter the dent or damage.
Our experts are conversant across the full range of car makes and models. Be it a Maserati or a Fiat, we will ensure your vehicle looks as good as new when we are done with it.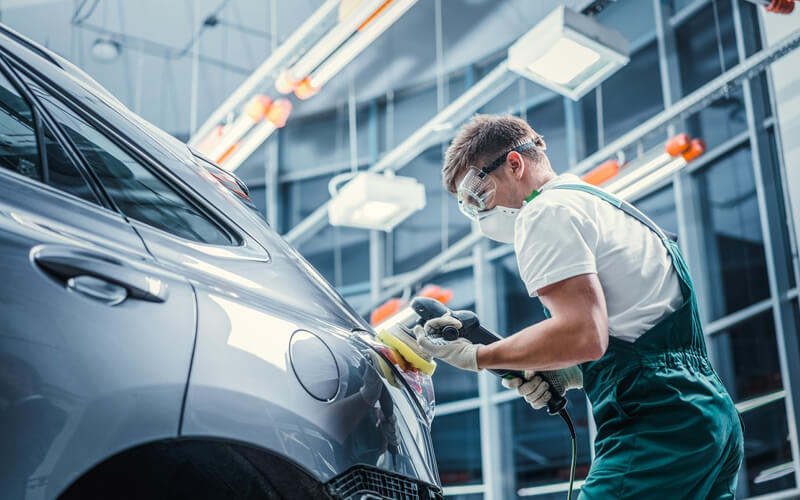 What bodywork repair services we provide?
Our range of car bodywork repair Camden includes the following –
Minor and major accident repairs
Bumper scratches and scuffs
Dent repairs
Paintwork scratches
Vinyl wrapping – partial & complete – and repairs
Re-sprays – partial & complete
Professional accident repairing services
As a leading bodywork repair facility in Camden, we provide best in class accident repairing services using the latest equipment and procedures.
Advantages of getting your car repairs with us are:
Compliance with the BSI program
We follow the processes and relevant methods as per the latest British standards. Put your mind to rest as we employ only the best-in-industry methods and equipment when carrying out damage repairs for your vehicle. We also follow the repair quality control guidelines thoroughly, per the latest standards.
Excellent turnaround time
We assure you to get your car ready in no time. So, you can enjoy not only an immaculate car bodywork repair London but also an excellent turnaround time. We invest extensively in our bodywork repair facilities – trained experts & best in class equipment – to ensure precise and on-time results.
Dent removal and SMART repairs
Alongside accident repairs, our experts also carry out numerous small repairs on bodywork using the latest SMART repair facilities. At Fix My Tyre, we repair the following kind of minor damages:
Paint scratches
Stone chip damage
Scuffs, cracks, and scratches on bumpers
Windscreen damage
Small bodywork dents
Wheel scuffs
Wing-mirror damage
Most of the time, dent removal does not even require a paint job, given the paintwork is undisturbed. That is why we provide Paintless Dent Removal services, where the dent is pushed back or sucked into its original place sans any hassle or damage to the paintwork. It's a cost-effective and fast process to remove minor dents.
And don't worry, we won't hold up your car for long. In most cases, our dent removal services take no longer than a day.
If you are searching "car body repair shops near me", look no further. You can contact us at 07445 555513 for a quote or directly drive down to our facility for affordable car body repair services.